From Aug. 31 – Sept. 11, 2021, Thai Basil and restaurants across the Sacramento region will offer their take on the famous Tower Bridge Dinner menu. Diners can enjoy locally sourced, multi-course meals that are paired with regional wines, beers and more…right from home.

Chef Suleka - Thai Basil
July 1st, 2021
On the first Thursday of the month, experience a true meal with a meaning as the women in our job training program work under the expertise of a local and renowned guest chef expanding their culinary skills while providing a tasty meal for guests. The evening is filled with friends, supporters, live music, complimentary wine tasting, and appetizers followed by dinner and a raffle.
Join us from 6:00 p.m. to 8:30 p.m.
at Plates Café and Catering at 14 Business Park Way, Sacramento, CA, 95828
St. John's Program for Real Change's popular guest-chef dinners will return in July after more than a

year long hiatus caused by the pandemic.

Under the monthly program, local chefs prepare a three-course, $50 meal,

which is served at St. John's restaurant and catering facility by

women enrolled in the nonprofit's job training program.

The first dinner of 2021 will be on Thursday, July 1, featuring Suleka Sun-Lindley of Thai Basil.

Subsequent meals will feature Deneb Williams of Allora (Aug. 5);

private chef Christophe Cornet (Sept. 2); Aziz Bellarbi-Salah of Brasserie du Monde (Nov. 4);

and Chris Nestor of House Kitchen & Bar (Dec. 2).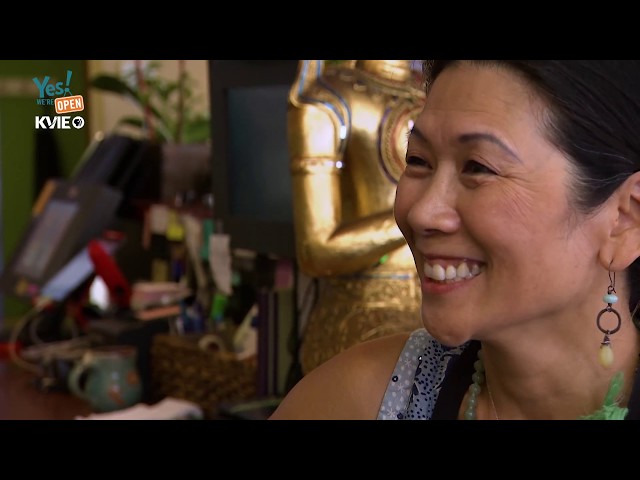 Veggie of the Year Competition

in Celebration of Food Literacy Month,

Kids Vote on Veggie of the Year

September 13, 2018
In 2012, Food Literacy Center worked with the California legislature to declare September as Food Literacy Month to raise awareness about the need for cooking and nutrition education for kids. To celebrate the month, Food Literacy Center hosts the kid-favorite event, Veggie of the Year Competition. This year, the competition will take place on Thursday, September 20. For the first time in the history of the organization, Veggie of the Year winning chefs from the past five years are returning to showcase their winning vegetable and compete for ultimate bragging rights. Along with the competing chefs, Congresswoman Doris Matsui will be in attendance and giving brief remarks. Read more on Food Literacy Center

Dining review: Fresh, Seasonal fare makes Sacramento's Thai Basil special
BY BLAIR ANTHONY ROBERTSON, NOVEMBER 15, 2014 10:00 AM, UPDATED NOVEMBER 15, 2014
Thai Basil is a very progressive restaurant that manages to hold onto all of the old-fashioned values that matter. This combination makes this midtown restaurant, open since 2002, one of the most compelling eateries of its kind in Sacramento.
It sources ingredients from local farms and makes all of its sauces and curries from scratch. These days, some call that "slow food," meaning a return to practices that were commonplace in decades – and centuries – past.
Read more here:
https://www.sacbee.com/food-drink/restaurants/carla-meyer/article3922894.html#storylink=cpy
What our customers are saying
A 5-Star experience from the accommodating hostess who gave us our preferred seating on the patio to the server who assisted us with menu selection to the artistically presented and tasty meals. Unique and high quality! Friendly ambiance. Definitely will return!
Steve-Sue Metzger - Facebook
/